Nice and fresh soup. Great for summer.
Image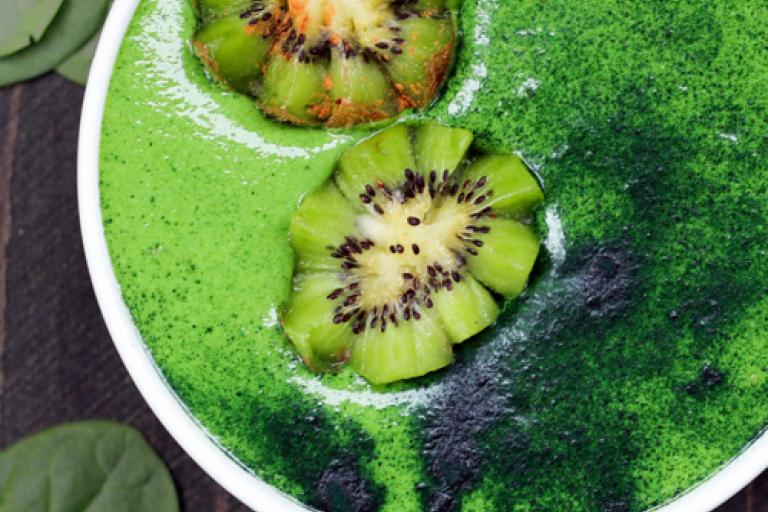 Preparation time
20 minutes
Ingredients
kiwi
spinach
cucumber
lime
Recipe instruction
Peel the kiwis and cut into quarters.
Rinse the lime in hot water, dry and peel.
Cut the lime peel into thin strips.
Squeeze the lime juice. Combine the kiwi fruit with the lime juice and powdered sugar in a blender with spinach and cucumber.
To serve, pour into glasses, top with the lemon sorbet and garnish with the lime zest.