Skirt Steak with Chimichurri
Enjoy a succulent and sizzling lean skirt steak with a zesty Argentinian chimichurri sauce
Image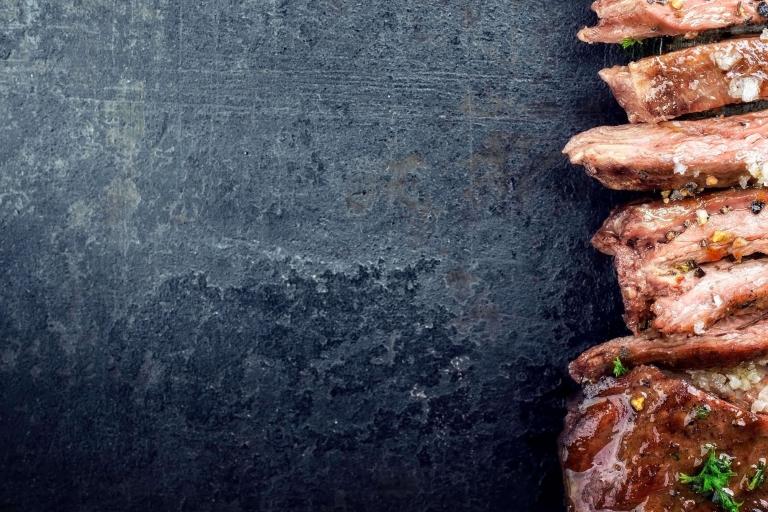 Preparation time
20 minutes
Ingredients
2lb lean Skirt Steak
1 medium white onion
1 cup fresh parsley
1 jalapino pepper
1 lemon
4tbs olive oil
Recipe instruction
For the Marinade and Grilling:
Whisk all of the ingredients together and pour into a large ziploc bag.

Add skirt steak to ziploc bag with marinade and allow to marinade up to 6-7 hours max depending on how thick the meat is.

When ready to grill, liberally season with salt and pepper.

Grill until golden brown and perfectly charred then allow to rest before slicing on a cutting board.
For the Chimichurri:
Add all of the ingredients to a heavy duty blender or food processor and blend until everything is chopped up and smooth then serve. Seriously that easy.